Stormshield offers tailored solutions with its new range of Stormshield Network Security appliances: SN2100, SN3100 and SN6100
Published on: 16 10 2018 | Modified on: 24 05 2019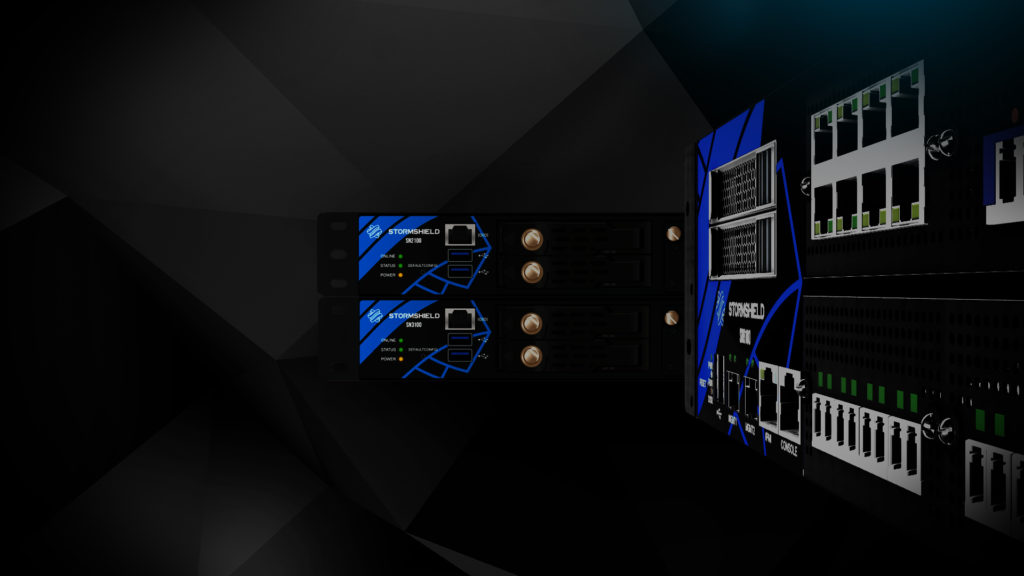 The rate of growth of technological development is exponential and anticipating security requirements presents a real challenge. Progressive Cloud migration and the necessary bandwidth, IoT roll-out and the segmentation required: are you ready to bet on the future?
Stormshield is the European leader in the cybersecurity market. It will support you as you invest for the future, offering you new high-performance products that adjust to your needs. The new range, aimed at large intermediary organisations, offers performance levels suitable for SaaS applications and for PaaS and IaaS virtual environments.
New technologies and Cloud migration lead to constant change in the perimeter of your infrastructure. The modularity of the new Stormshield Network Security products ensures optimal returns on your investment, for the entire lifetime of your infrastructure projects. You can segment your IT infrastructure in a Zero Trust model, adapt connectivity to the capacity of your network, or adjust the physical configuration of your hardware - the options available are limited only by your requirements.
The new range of Stormshield Network Security products is a concentration of the latest technology, tailor-made for the future. In addition to the networks modularity brought by a high density of ports, the product design ensures continuing performance improvement through future major updates. As an example, synergies between hardware and software enabled Stormshield Network Security equipment to increase its performance level by 100% on migration to version 2.1.