Stormshield launches the SNi20, a new industrial firewall designed to protect industrial infrastructure and operating environments
Published on: 28 09 2020 | Modified on: 30 09 2020
Stormshield – the European cybersecurity leader in critical infrastructure, sensitive data and operational environments – is expanding its solutions portfolio with the announcement of the immediate availability of a new industrial appliance to provide security for OT environments, which can be integrated without requiring modifications to existing infrastructure.
The release of the SNi20 is in line with the strategy launched by Stormshield in 2019, offering optimal protection to companies and organisations who run industrial and operational systems in compliance with the environmental constraints and safety requirements inherent in their business activities. This new solution complements the SNi40 solution offered by Stormshield since 2016, and is aimed more particularly at the electrical and water utilities sector, thanks to a physical casing that complies with the IEC61850-3 standard and thanks to dedicated safety and filtering functions specific to these environments. These specific characteristics also ensure the SNi20 is suited for use by all companies who need to provide security solutions at sites subject to electrical constraints (smart buildings, electrical service facilities, etc.).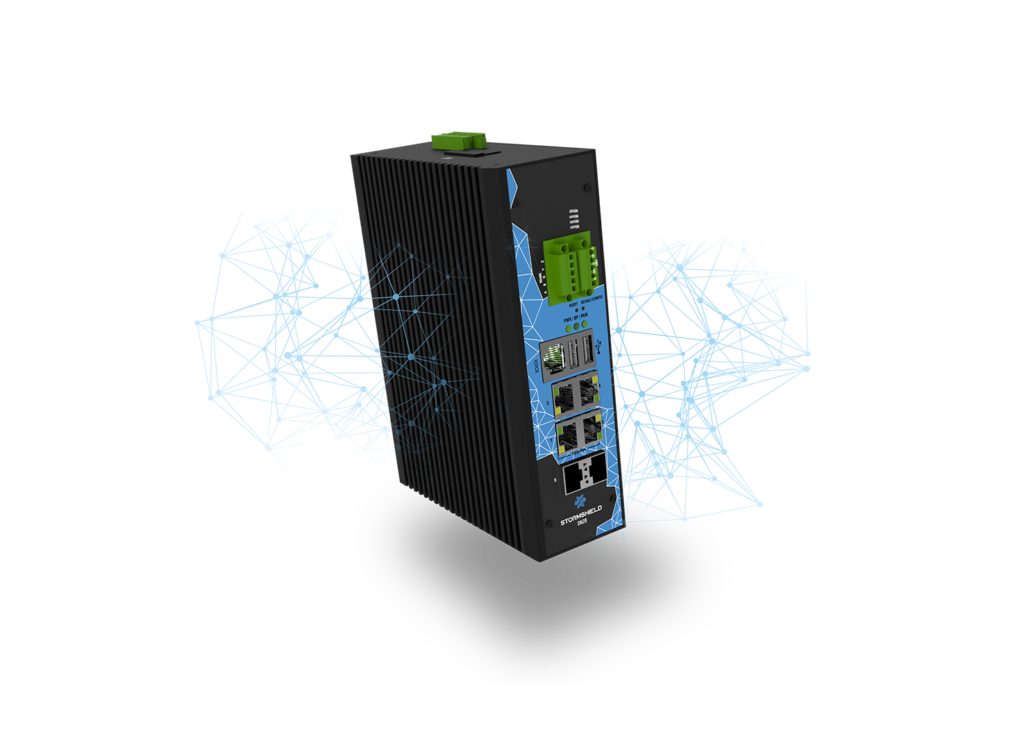 A response to complex issues
The SNi20 addresses the issues faced by companies that rely on complete industrial systems featuring network addressing that cannot be changed. The appliance is then positioned at the front end of the industrial system so that it can be integrated into the overall information system without changing its network configuration. In this way, Stormshield provides both connection transparency and proven security for new industrial equipment, just as with equipment that has already been in use for several years. This solution enables customers to avoid the additional time and cost of re-certifying their systems.
Like all the other products in the SNS range, the SNi20 guarantees the compliance and integrity of industrial communications, thanks to a protocol analysis approach that is unique in the marketplace. It is able to block attacks targeting PLCs and command and control systems. It also offers a ByPass feature to ensure service continuity and avoid disruptions in production in the event of firewall malfunction.
Lastly, the SNi20 enables the implementation of a secure maintenance system for remote devices and PLCs via SSL or IPsec VPN, to enable maintenance service providers and operators to take rapid corrective action on their OT systems without compromising security.
The SNi20's features, combined with a competitive acquisition and deployment cost, make it particularly attractive for large industrial equipment pools requiring independent protection for each device. Its hardened frame allows it to be incorporated into highly constrained environments subject to specific considerations such as dust, humidity, heat or the presence of strong electrical sources.

Simon Dansette, Stormshield Network Security Product Manager