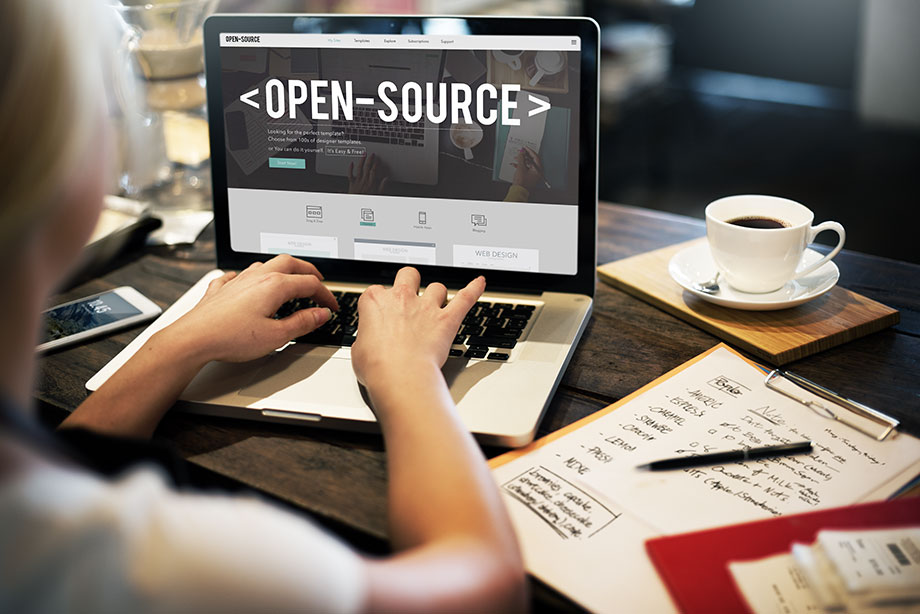 As a leading player on the European cybersecurity market, Stormshield devotes a significant portion of its development time to collaborative open source projects. We take a closer look at four of the company's contributions to this ecosystem.
The open source market is booming. In 2018 alone, sales or IPOs of companies in this industry rose to at least 53 billion dollars in the United States, with major deals including IBM's acquisition of Red Hat (valued at 34 billion dollars) and Microsoft's acquisition of GitHub (7.5 billion dollars). Having worked its way into the various layers of digital infrastructure, open source software is also playing a major role in new applications, such as the IoT or big data.
This collaborative approach is part of Stormshield's DNA. "From the beginning, Stormshield has developed its products on an open source basis. This has allowed us to cultivate collaborative ties with the IT community, with an eye toward the continual improvement of technology. It's also a way to bring greater transparency and trust", explains Matthieu Bonenfant, Chief Marketing Officer at Stormshield. This approach has been implemented through various initiatives.
Helping a disabled employee work with Scrumwise.
Stormshield uses various project management solutions, including the online tool Scrumwise. This agile tool was ill-suited for one of our employees, who had a visual impairment. "At Stormshield, every employee has time set aside to work on personal projects during working hours. I used my time to resolve this problem by creating a special programme that allowed our colleague to access Scrumwise data via audio", explains Aurélien Bertron, developer. The library for this application, created with the NodeJS script, was shared as an open source tool on GitHub, so that it could be used for other tasks by other contributors.
Contributing improvements to FreeBSD.
Stormshield has chosen FreeBSD (an advanced open source operating system) to develop the embedded software platform for Stormshield Network Security (SNS) products.
This enables us to share programme modifications and improvements, in an effort to continually improve the technology. This year, Stormshield has provided support to Trusted Platform Modules (TPMs), in order to improve FreeBSD security. "We hope that this code will be re-used for other products, and that the companies that use them will repay the favour in kind. It's a virtuous circle designed to improve the ecosystem", says Fabien Thomas, Chief Technical Officer at Stormshield.
Providing financial support to the FreeBSD Foundation.
As an active member of the FreeBSD community, Stormshield wanted to step up its support by providing financial assistance to the FreeBSD Foundation, in order to help it accelerate its development and its recruitment of new developers. "In 1998, we chose the FreeBSD community to help us realise our vision for network security. Now we can contribute to this community's vision by providing this financial assistance", adds Fabien Thomas.
Stormshield Visibility Center in the ELK community.
Stormshield Visibility Center (SVC) is a solution that offers a unified presentation of security events using dashboards and other tools. Based on the open source ELK framework (Elasticsearch for storage, Logstash for collection and formatting, Kibana for visualisation), the special configurations of SVC have been made available. "The idea is to allow our customers, the ones who are already using ELK to monitor other products, to more easily account for security events originating from Stormshield solutions, as well as to improve these configurations and re-share them with the open source community", explains Simon Dansette, Product Manager at Stormshield.