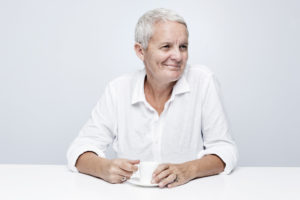 Today, as in the past, the strategic challenge for HR departments is to retain and recruit the staff profiles needed to protect and grow their company's business. But the changes in mentality of both current and future employees, accelerated by the recent health situation, are completely changing the state of play.
Connecting and reconnecting with human resources
In a difficult recruitment environment, more than ever before HR must  today respond to the challenges of proximity and responsiveness to employees and candidates, by focusing on value-added missions, with a view to ensuring business efficiency.
However, HR teams are often swamped by administrative tasks that monopolise a large part of their activity, and must carefully balance business, processes and human relations. Some of the resulting missions are central to the value proposition of companies in the eyes of their current and future workforce. These include the creation and cultivation of an employer brand image, the implementation of an attractive and distinctive employee experience, or a genuine connection with those working in the field through contact and dialogue, in order to be as close as possible to the real issues facing employees.
To achieve this objective, digital tools have today become essential. No company today can afford to waste valuable time drafting contracts, drawing up pay slips or distributing meal vouchers. These are examples of tasks that are essential, but which can be fully automated using the many HRIS solutions available on the market.
This frees up valuable time to allow teams to focus on what matters most: people. Especially since employees no longer want to be treated as ordinary employees, but as individuals in their own right.
The human touch: the key asset in the employee experience
The widespread adoption of teleworking and the creation of new work-life habits have radically changed the way employees expect to be treated in the workplace. As a direct consequence, the traditional balance of power between the employer and the employee is tending to even out, particularly in certain occupations.
It would be a mistake to think that today the promise of a good salary is all it takes to attract people. Wage policy is naturally always an important issue. However, other criteria are now just as important, including the teleworking situation, organisational leeway, recognition, human contact, managerial relations and limited pressure, etc. The quality of working conditions and the respect shown for individuals must increasingly be considered by any company wishing to maintain its attractiveness.
But a company is still a social entity that needs to coordinate and synchronise in order to function at a practical level and meet its objectives. So how can we stimulate emulation and competition, and encourage team building? An exceptional day of physical attendance to take part in a seminar or team-building event, or team lunches at the initiative of managers? Today, obligation has fallen out of favour.
The collective, team building aspect will instead come naturally from the fact that it is no longer imposed from above but is driven by desire or need.
A need for agility from all stakeholders
Faced with these major changes in the way employees see themselves in companies, the companies must necessarily display agility. Employees' opinions must be solicited and heard in order to adapt the systems, change the working tools and methods and more generally to simply let go.
However, once a certain critical threshold is reached, the mirage of pragmatic co-construction fades away. Indeed, the growth of the workforce goes hand in hand with the growth of administrative obligations and legal constraints. The need to comply with standards and regulations results in the implementation of processes and obligations to be assumed by both employers and employees. This cumbersome and sometimes badly adapted working environment is often incomprehensible to employees and becomes a source of tension within the company.
However, it is not only the company's operation and the restrictive legal context that need to change. As part of this balanced relationship, employees must also be flexible in order to meet the collective challenges. They must be willing to make efforts, when necessary, to enable the company to function properly. Ultimately, individual and collective agility will benefit everyone.