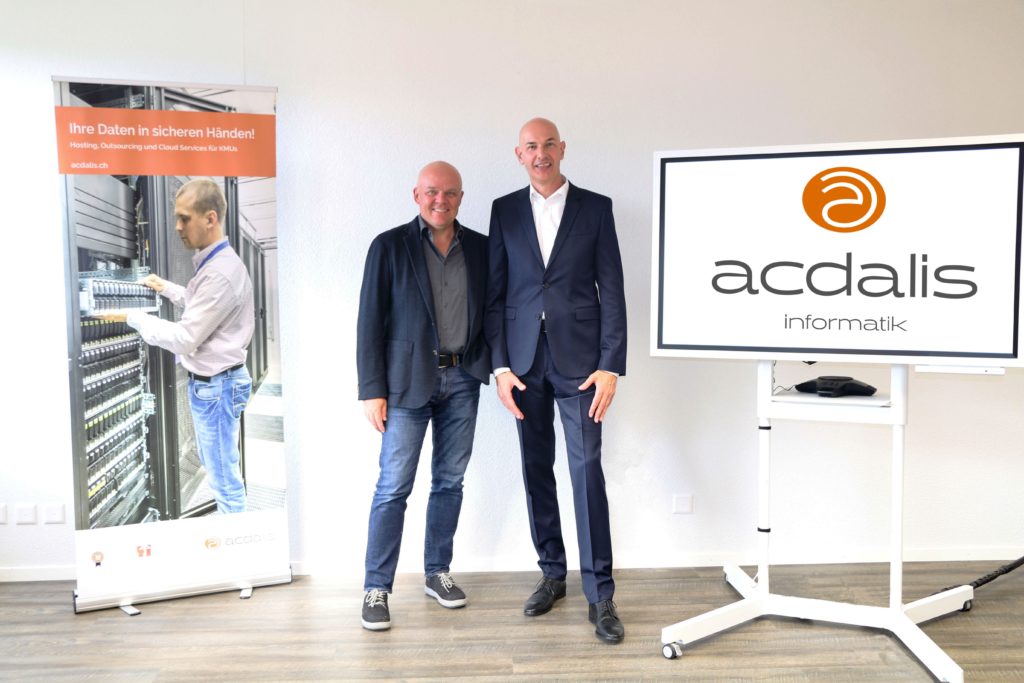 As part of its growth strategy in the DACH region, Stormshield is intensifying its activities in Switzerland. With acdalis informatik ag, the manufacturer has extended its local network with a new major partner. The IT security solutions Stormshield Network Security, Stormshield Endpoint Security and Stormshield Data Security are now also available in Switzerland.
As far as the internal IT security of Swiss companies is concerned, perception and reality differ considerably. Indeed, according to the current study by gfs-zürich "Cyber Risks in Swiss SMEs" (link in German), Swiss SMEs consider that the risk of a cyber attack is very low, while at the same time more than one third of them are already affected by cyber attacks.
There is a lot of catching up to do for Swiss companies in terms of IT security. Threats must be detected proactively, because in the worst case scenario, a cyber attack can ruin a business. In collaboration with our experienced partner acdalis, we want to raise awareness among managers and show them new ways towards a global security strategy.

Uwe Gries, Country Manager DACH Stormshield
Security solutions without back doors
"It is important for our customers that their data is secure and does not pass through backdoors to the United States or Asia. As a service provider, we have a responsibility to offer them this security," says Michael Keinersdorfer, Managing Director of acdalis informatik ag.
With Stormshield, we have a European company and a competent partner at our side whose solutions meet these requirements exactly thanks to full certification and compliance with the DGPS.

Michael Keinersdorfer, Managing Director of acdalis informatik ag