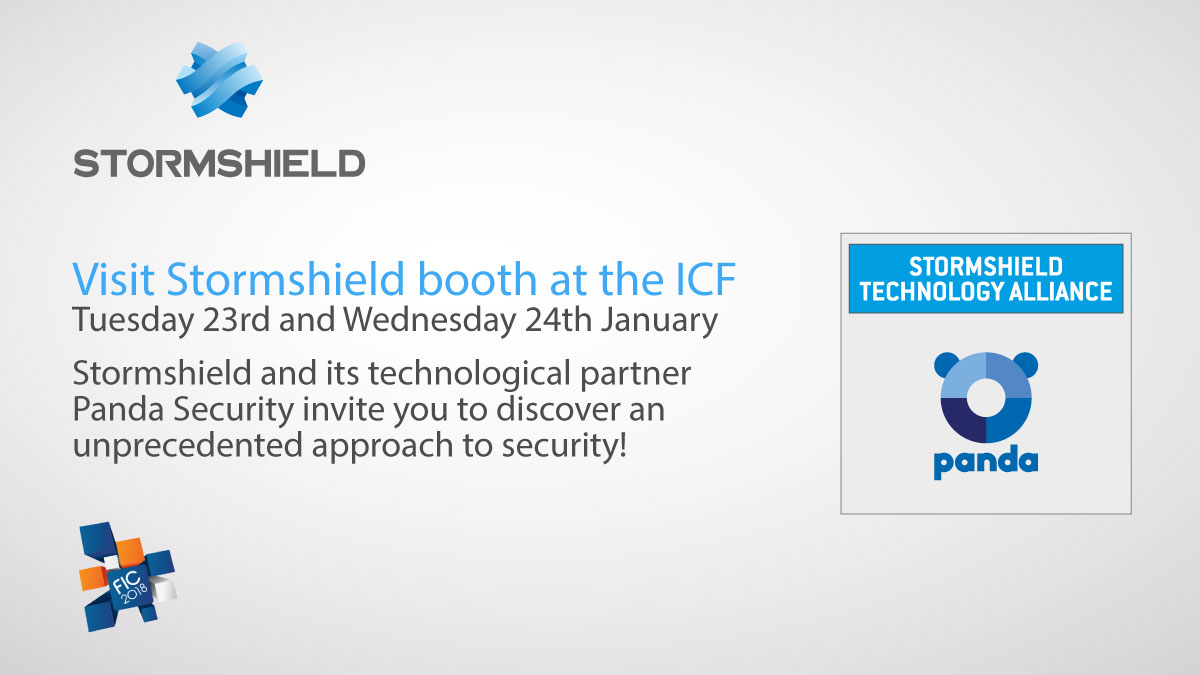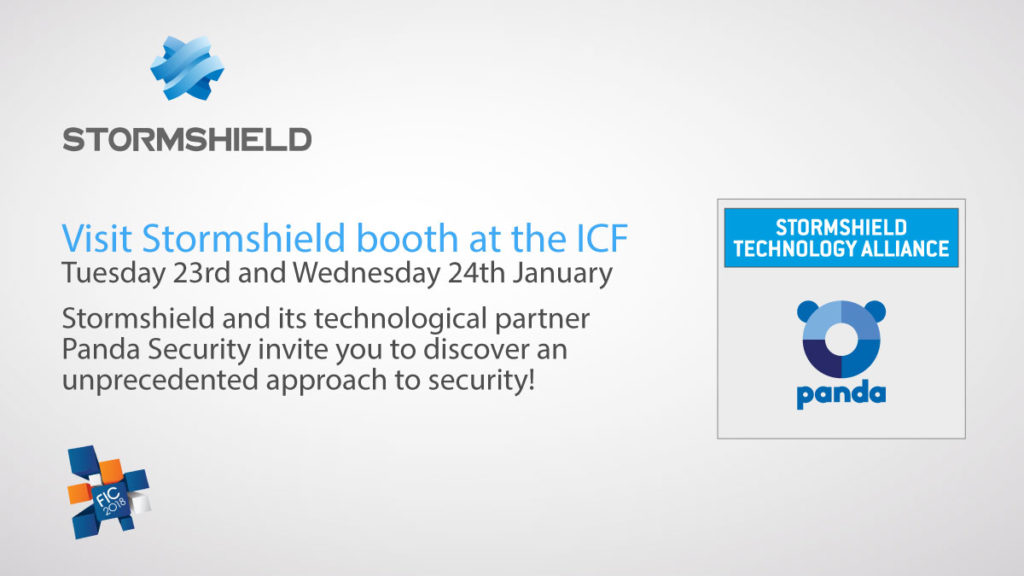 Come to meet our Stormshield experts in Lille at the end of January, for the 10th edition of the International Cybersecurity Forum (ICF). Inside the city's Grand Palais, more than 7,000 visitors will take part in discussions and debates to promote a European vision of cybersecurity. This is an unmissable European event for all digital security players.
Hyperconnection: the resilience challenge
The 2018 event will focus on resilience. By 2020, global web traffic will be carried by more and more mobile devices and connected objects. Given this hyperconnection, being cyber-resilient means redefining how we approach security through individuals, processes and techniques.
A Stormshield booth, alongside Airbus CyberSecurity and our technology partner Panda Security
During this two-day event, our teams will be on hand to talk to you about any cybersecurity issues you may have. Protection for networks, workstations and servers, data, industrial security, our strategic alliance with Panda Security: why not also get all the latest news from Stormshield?
Ransomware and which forms of international cooperation to cope with it: on Tuesday, from 11:30 am to 12:30 pm, Paul Fariello, Security Intelligence Product Leader at Stormshield, will be leading a workshop on the fight against cybercrime.