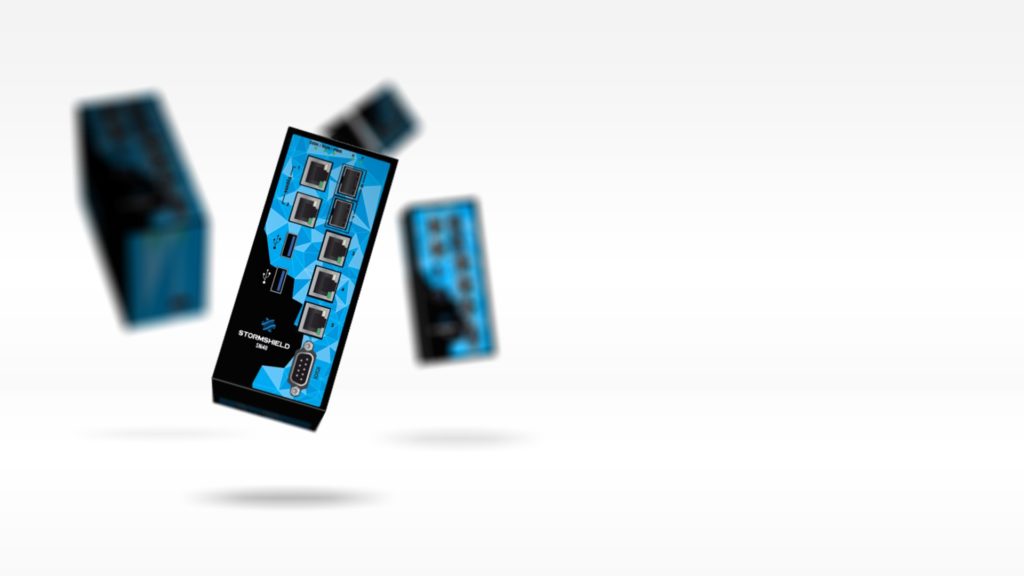 The dawn of the industry 4.0 poses new risks with regard to cybersecurity. It also means the industrial sector requires heightened security policies. So, to better educate and prepare for these threats, Stormshield and its partner ETN are launching their first training course in France for industrial teams.
This training is called the Certified Stormshield Network Industrial Protocol (CSNIP) and is designed for automation engineers, IT managers, network mangers, and other IT technicians. Its aim is to present and set up advanced features of Stormshield Network Security in industrial networks and environments.
To help them combine theory and practice, the trainees will have access to a comprehensive technical industrial environment: potentiometer, PLCs, display unit, SNi40, and other Hirschmann switches. When they finish the training, they will be better able to grasp the particulars of industrial protocols, establish specific security rules, and customise application signatures based on the automations being used.
This is another major step forward for Stormshield in its foray into the industrial world. Khobeib Ben Boubaker, Head of the Industry Business Line at Stormshield, explains: "Not long after launching our industrial offering, we realised we needed a way to elevate it. And ETN presented itself as the ideal partner for three reasons. First, it's a specialised distributor in the industrial world, and has acute knowledge of the technologies, challenges, and unique features of industry. Second, their Ethernet team specialises in industrial networks, and are now certified on our products. Finally, with 58 branches in France, the group is a force to be reckoned with thanks to its large network around the country".
After one year as a partner distributor of Stormshield products, and following training of the technical teams, this CSNIP industrial training course is the logical progression in the two entities' strategies. Laurent Lebret, Branch Manager of the ETN Group, believes this initiative is helping to "simplify security to make it accessible to automation engineers". The goal is simple: "set up security at the ground level of the different machines so that the entire industrial chain is secure". This will help the ETN Group "offer different clients ways to secure their processes, whether that's in terms of their machines or their communications with their ERP".