Now that summer vacation is over, it's time to shift focus from beaches to breaches. Join us as we review the state of cybersecurity, the current threat landscape and how to protect yourself from the latest ransomware campaigns with an Endpoint Security solution.
In partnership with Infosecurity Magazine, Stormshield has sponsored this webinar to take a discuss what steps you can take to fully secure your endpoints and how to build a proactive security architecture. Whether the attacks are known or unknown, learn more about what options you have to address the growing problem of protecting your endpoints.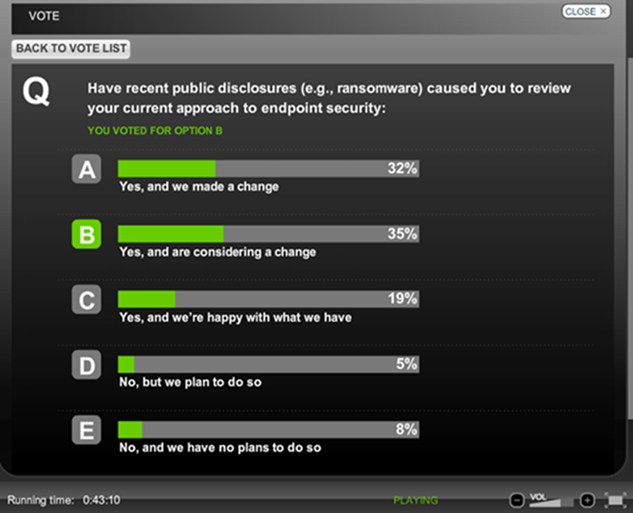 Key takeaways:
What are the most common and vicious threats to your endpoints this year?
Why is traditional anti-virus protection failing organizations ? And what are some better options?
What are some advanced techniques for safeguarding your endpoints?
This webinar is available here.