Discover Stormshield Security Portal, our brand new website dedicated to the security provided by Stormshield products. What protection do you have against a vulnerability or an attack? How can you deal with a suspicious IP? What action can you take to deal with this CVE? For partners and customers alike, a website to enrich your knowledge, strengthen your confidence and gain autonomy.
In today's complex, heterogeneous and multi-faceted cyber threat environment, information is a crucial element of cyber defence. Through our UTM and EPP/EDR solutions, we actively participate in the ecosystem of protection against these threats. The publication of the Stormshield Security Portal is thus intended to better inform partners and customers alike about the level of coverage our products provide.
How Stormshield protects you
This brand new website, which is free and open to all, enables you to carry out several security actions, to identify whether an IP address is present in our IP reputation databases, to find existing protections on our products (SNS signatures and SES rules) or to access the list of CVEs detected by our SNVM Vulnerability Management module. And with the Threat Map, stay informed of the state of the cyber threat in the world in real time.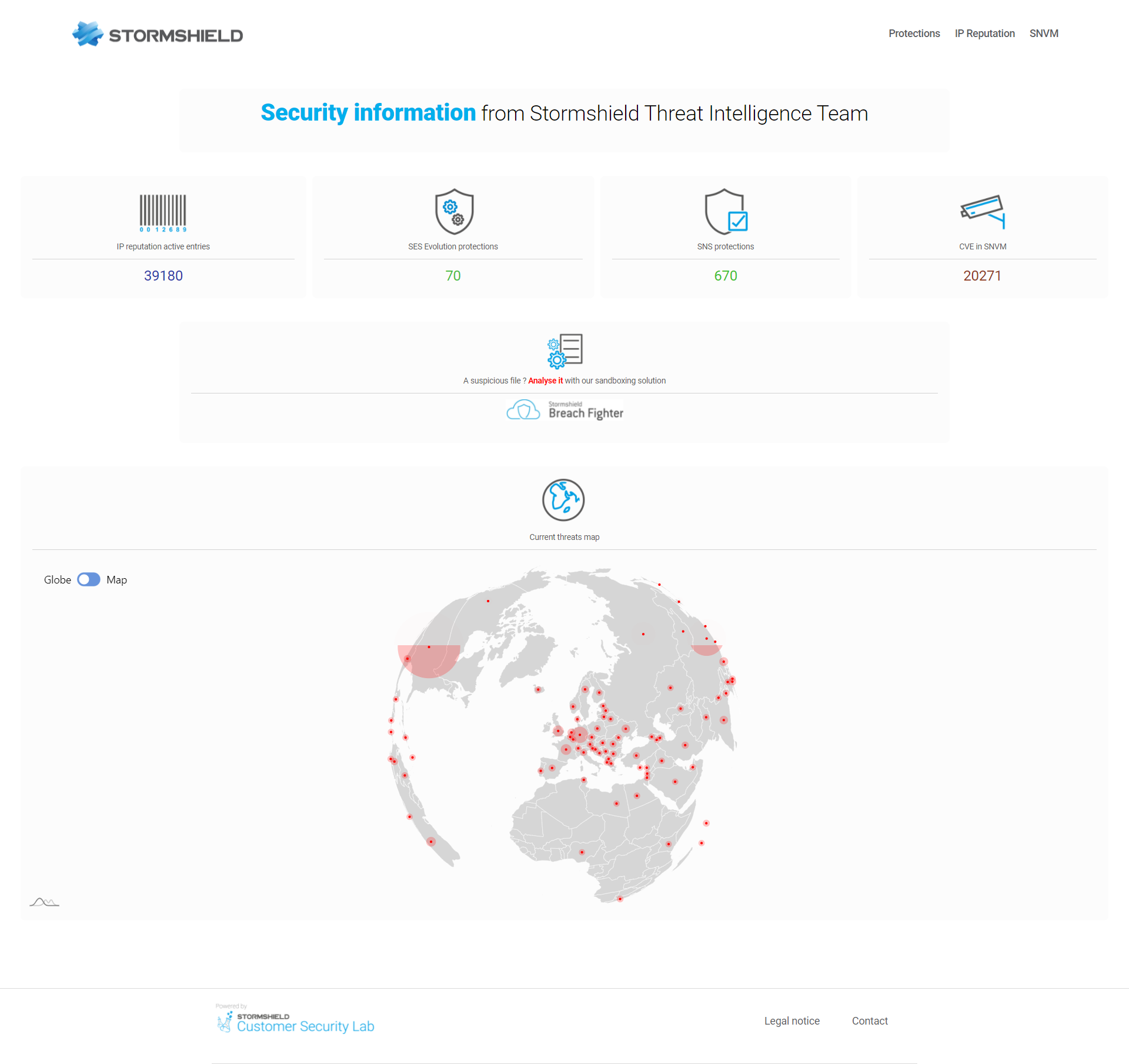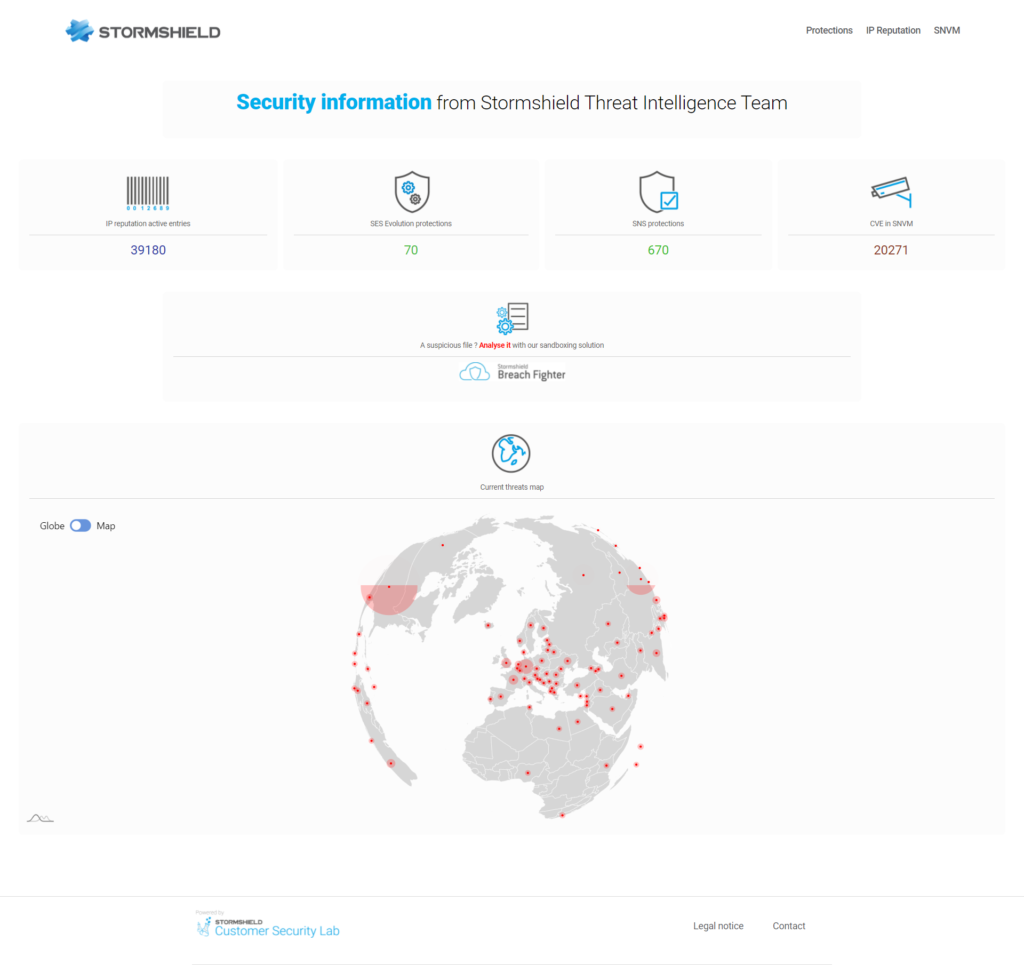 Populated by the Stormshield Customer Security Lab teams, this website provides quick and comprehensive visibility of the level of security provided by our solutions. In the face of increasing cyber threats, our customers and partners gain knowledge and confidence in the solutions we provide, but also gain autonomy; they can directly access existing details on a given cyber threat and the response provided by our solutions.