A new website for Stormshield technical documentation
Published on: 16 11 2018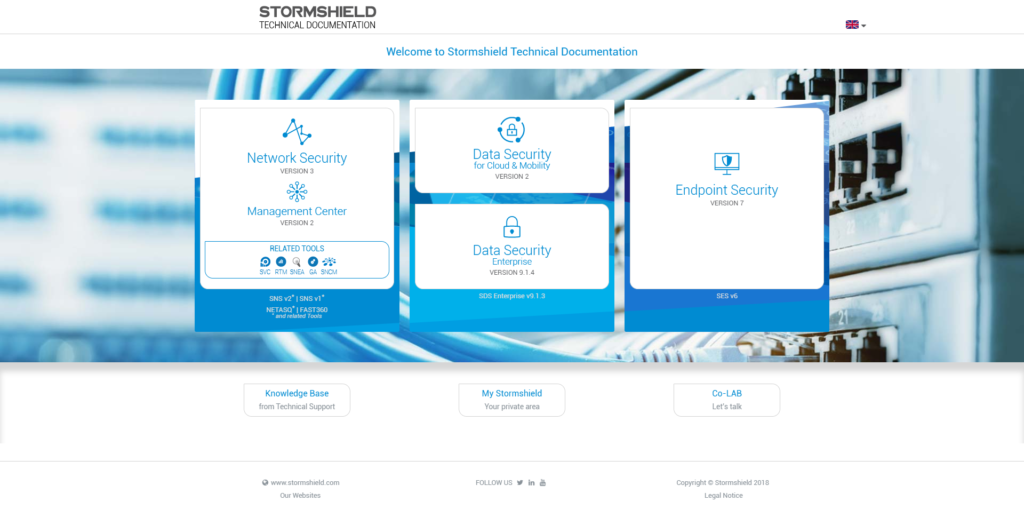 Looking for the latest release note for a Stormshield Network Security product? The administration guide for the Stormshield Data Security for Cloud & Mobility solution? Technical notes or Quick Start Guides? Check out the new technical documentation website!
The members of the Documentation team have been working on this website project for several months in order to respond to your technical inquiries regarding our products and solutions. And to provide improved ergonomics and maximise convenience for users, there have been many intermediate steps including definition of personae, beta version and other UX days.
Making it easier to access our technical documentation
Release notes, guides, technical notes, how to instructions… for both the older Arkoon and Netasq versions and the latest Stormshield developments, all the technical documentation for all of our products and solutions is now available without authentication on a dedicated website in French and English. Thanks to refined document indexing and a filter system, you can find the information you're interested in via a new search engine.
And if you're on the move or at an offline site, you can download the document archives in PDF format beforehand in just one click.